When it comes to Drain Repair & Installation, Premier Drain Surveys stands as a trusted name in the south of England. Our services range from fixing minor issues to comprehensive drain installation projects in multiple locations.
We pride ourselves on our capable team of drain engineers, who are well-trained and experienced in handling a broad array of drain issues. We're equipped to deal with various complexities, be it a simple drain repair, a complete drain replacement, or a new drain installation. Our team is ready to provide efficient, quality, and reliable solutions that ensure the long-lasting functionality of your drainage system.
Utilizing advanced technology, we can accurately identify blockages and defects within your drains that need repair. Once identified, our engineers will use their extensive skill set to fix these problems promptly, minimizing disruption to your routine. Moreover, when it comes to new installations, our understanding of the local land maps and infrastructure allows us to deliver professional installations that align with the best industry practices and standards.
All this comes with the assurance of competitive rates. We work to provide the most cost-effective solution without compromising the quality of our service. Our transparent pricing strategy, with no hidden charges and no call-out fees, makes us a preferred choice for many.
We undertake all kinds of Drain Repair & Installation projects from residential to commercial properties. So, regarding your drain repair & installation needs, Premier Drain Surveys is the name you can rely on.
Benefits of Our Services
Drain Repair involves diagnosing and resolving issues that may occur within an existing drainage system. On the other hand, Drain Installation refers to setting up a new drainage system, whether for a new building or as a replacement for a severely damaged or outdated system.
Prevent Blockages and Leaks: Regular drain maintenance and timely repairs can prevent blockages and leaks, ensuring the smooth operation of your drainage system. This can save significant time and reduce the inconvenience caused by unexpected drainage issues.
Ensures Long-term Functionality: Proper drain installation and repair contribute to the long-term functionality of the system. Using advanced technology and skilled workmanship ensures that the installations and repairs are durable and reliable.
Improves Hygiene and Health: An efficient drainage system is crucial for maintaining hygiene. A faulty drainage system can lead to a buildup of bacteria and pests, posing health risks. Regular drain repairs & installations help maintain a clean and healthy environment.
Save Money in the Long Run: Proactively addressing drainage issues can prevent more significant problems that can be costly to repair. Moreover, a well-installed and maintained drain system operates more efficiently, reducing potential water bills.
Professional Expertise: By employing a professional service, you gain access to qualified, experienced engineers who understand the ins and outs of drainage systems. Their expertise ensures that the job is done right the first time, reducing the need for recurring repairs.
24/7 Emergency Services: Drainage issues can occur at any time, and that's why Premier Drain Surveys offers 24/7 emergency services. This means that help is always available when you need it the most.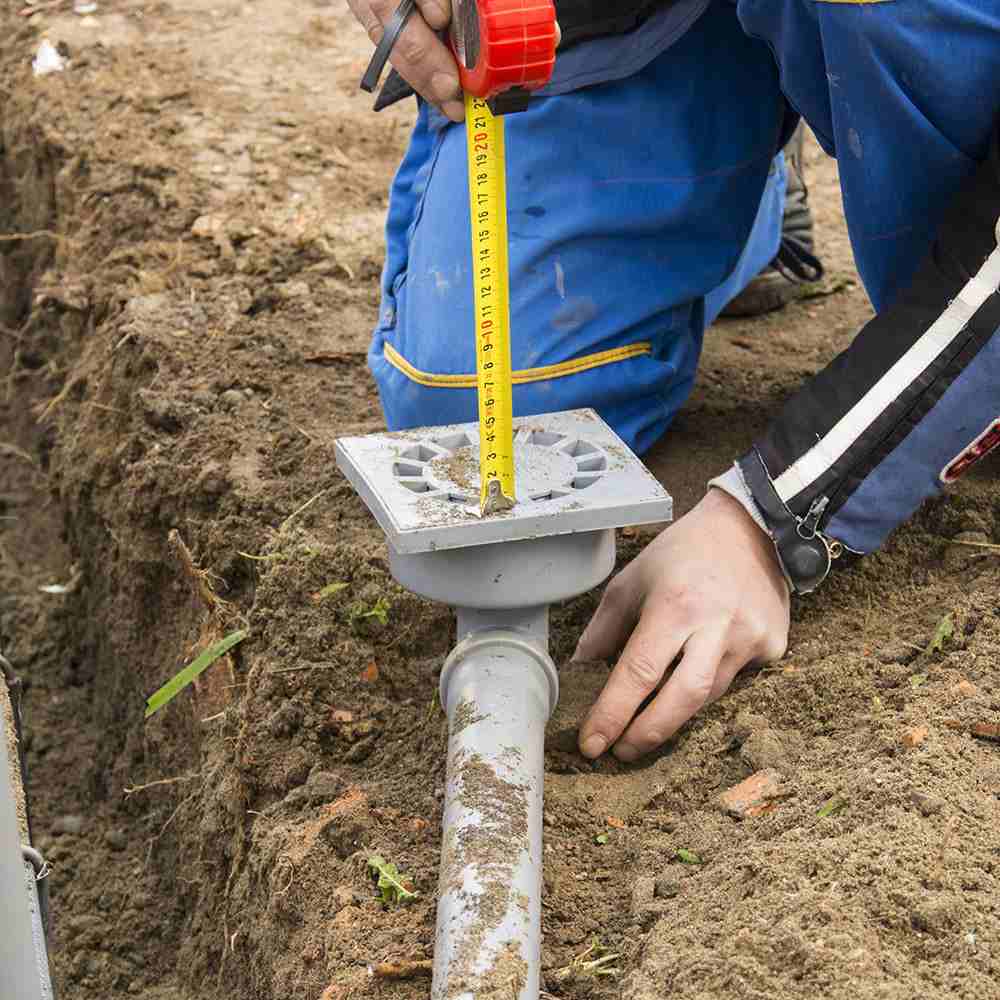 Why Choose Us
Expertise and Experience: Our team comprises highly trained and experienced drain engineers who are well-versed in all drain repair & installation aspects. Their extensive knowledge allows them to tackle problems with the utmost precision and efficiency.
Use of Advanced Technology: We use the latest equipment and technology for accurate problem diagnosis and effective solutions. Our advanced tools and technology help us ensure that the repair and installation process is as seamless and non-invasive as possible.
24/7 Availability: Drainage issues don't stick to regular working hours, nor do we. We offer emergency services 24/7 to ensure that we're always there when you need us.
Frequently Asked Questions
We provide a range of services including but not limited to drain cleaning, drain repair, replacement and installation, sewer line repair, replacement and maintenance, trenchless sewer line repair, and drain inspection services. We also offer 24/7 emergency services for urgent needs.
The timeline for drain installations largely depends on the complexity of the job, however, most installations can be completed within a day. More complex projects, such as installing an entirely new drainage system, can take several days to a week. We
The cost of drain repair or installation depends on a variety of factors including the type and size of the pipe, the nature and extent of the damage, and the complexity of the installation. After assessing your needs, we can provide a detailed cost estimate.
Trenchless sewer line repair is a method of repairing damaged sewer pipes by creating a pipe within a pipe to restore function and water flow. This technique is applicable when the existing pipes have burst due to soil shifting, tree root invasion, or age-related wear and tear. It has the advantage of not requiring extensive digging, thereby preserving your landscape.
Yes, we offer 24/7 services for drain repairs and installations. We understand that drain problems can occur unexpectedly and can lead to severe property damage if not addressed promptly, which is why we offer around-the-clock services to tackle emergencies.
The lifespan of drain repairs depends on several factors, including the quality of the materials used, the type of repair done, and the condition of your overall plumbing system. However, a high-quality drain repair or installation should last for several decades.
Ignoring a damaged drain can lead to more severe issues, including extensive property damage due to water leaks, mold and mildew growth, and even foundational damage in extreme cases. It
Regular professional inspections and cleaning can help maintain your drains. At home, avoid flushing non-degradable materials down the drain, and try to minimize the amount of hair, grease, and food debris that enters the system.
A typical drain inspection takes anywhere from 1 to 3 hours, depending on the complexity of the system and the issues encountered. After the inspection, we provide a detailed report of our findings along with recommendations for repairs or replacements.
Yes, we do offer warranties on our services. The specifics vary depending on the service provided. We believe in the quality of our work, and we want our customers to have peace of mind knowing that their investment is protected.
While some minor clogs and issues can be dealt with using home remedies, we highly recommend against attempting more complex repairs or installations by yourself. Incorrectly installed or repaired drains can lead to serious property damage and even health risks due to poor sanitation. It's always best to hire a professional to ensure the job is done correctly and safely.
SUBMIT YOUR DETAILS FOR AN INSTANT RESPONSE